11 Cats Who Simply Can't Wait for Santa
It's not only kids who get excited for Santa to visit; these cats are getting into the holiday spirit and are impatiently counting down the hours, minutes, seconds until Santa Paws comes shimmying down that chimney.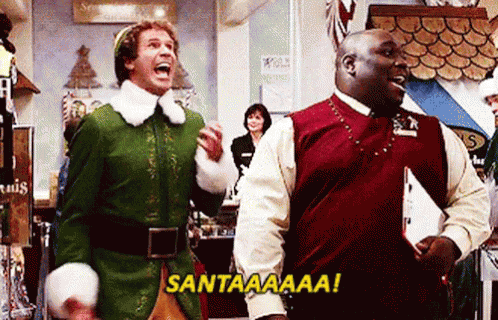 They've wrecked the halls - er, decked the halls in preparation for dear ol' Santie Paws. They've been waiting all year, working their tails off to keep off that naughty list! ... Some more than others.
For those kitties who know they've been nice (mostly), they're more than jazzed at the thought of seeing Santa Paws come down that chimney. 
Swept up in all the wonder of the holidays, this kitty just can't wait any longer.
This hopeful cat is setting up shop to stake out the chimney.
Or this fella, who is clearly plotting, er, waiting for Santa.
"I'm gonna catch him this year!"
Exactly 1 hour later: 
To be fair, waiting for Santa is pretty sleepy work. 
This Christmas mom couldn't wait for Santa to deliver the gifts - she brought the best Christmas gifts of all! 
This cool cat is too cool for Santa. He'll still take the presents, though.
This photo features one of our Meowingtons Ambassadors meowdeling our Kitty Hippie Sunglasses!
This guy doesn't even need Santa, but he's still happy it's the holidays.
---
4 comments
---
---