15 CYBER MONDAY Deals To Satisfy Your Inner Cat Lady
Who wants to wait in line for hours on end, especially with the state of things in 2020? With Meowingtons' Cyber Monday sale, you can get everything you need without having to leave the comfort and safety of home sweet home. The only thing that'll keep you from getting the best Cyber Monday deals is your cat sleeping on your keyboard. Which is adorable, but Mama's gotta get her some deals, cat! 
PSST - you can get 70% OFF the entire site RIGHT MEOW using code 'CYBER20' at checkout - an exclusive treat for our readers.
Follow your dreams this Cyber Monday - save money and become the cat person you were always meant to be.  
This Cyber Monday, say good-bye to carpeted cat trees that stick out like a sore thumb. With our new line of designer cat trees, you can provide your cat with the ultimate playtime and naptime experience without sacrificing your home décor! 
You won't be winning any Ugly Christmas Sweater contests with this sweater!
3. The only thing more magical than a unicorn is a unicorn cat ... that can fly. 
Shop this phone case here; available in various iPhone and Samsung models!
4. Level up your cat's living space without sacrificing your home décor with the

Mega Perch Cat Tree Tower

.
With four sisal-carpeted platforms and standing at 5 feet tall, this minimalist modern cat tree is designed to provide your cat with plenty of vertical climbing space, scratching spots, and perches on which to catnap - without sticking out like a sore thumb.
For the cat lover who doesn't hesitate to stop and smell the roses - or pet the stray kitty on the sidewalk!  
6. You can never have too many mugs! Especially if there's a cat on it.
Shop our Shit Together Mug here!
7. Keep your ears warm and your heart even warmer with our cat butt beanie!
Shop the Milton's Cat Butt Beanie here! 
8. The Spiral Cat Ring, with its tiny ears and curly-cue tail, is the purrfect ring for any cat lover!
Shop our Spiral Cat Ring here.
9. Is your kitty dreaming of a White Christmas? Make their wish come true with this handmade organic wool cat cave.
Shop our Limited Edition White Christmas Tree Cat Cave! 
Each one of our wool cat caves is hand-felted by women artisans in Kathmandu, Nepal. Your purr-chase helps support these talented women, who are paid 200% of the average wage to ensure they and their families receive a living wage and secure working environment. 
10. To kitfinity and beyond! Travel to worlds unknown with our CATSA Cat Pin! 
Shop our cat pin collection here!
11. Dun, dun. Dun, dun. We're gonna need a bigger cat. It's PAWS!
Shop our PAWS T-Shirt here!
12. The Clowder Cat Scarf is the purrfect scarf for all seasons - and all cat lovers!
Click here to grab yours.
13. The

Pizza Cat Bed 

is cat-tested and cat-lady approved!
Click here to spoil your cat!

14. It's hard to shine as bright as your cat, but the Diamond Cat Earrings come pretty close. 
Click here to shop these earrings!
15. Don't go anywhere without a kitty keeping you company - This adjustable, wraparound ring is always the purr-fect fit! 
Shop the Sphynx Cat Ring here.
Remember, Meowingtons has tons of other products to appeal to the cat lady inside us all - and with our Cyber Monday sale, with up to 70% off the entire site using code 'CYBER20' ... Well, you'll be purring just like a cat with these savings.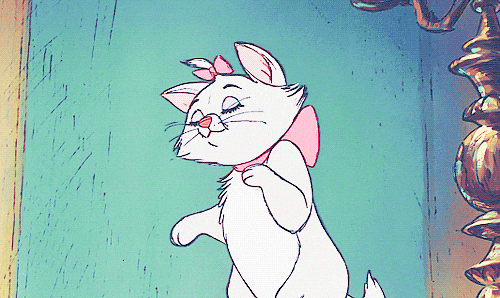 Happy shopping, cat fam!  
---