15 CYBER MONDAY Deals To Satisfy Your Inner Cat Lady November 25 2018,

0 Comments
Who wants to wait in line for hours on end? With Meowingtons' Cyber Monday sale, you can get everything you need without having to leave the comfort of home sweet home. The only thing that'll keep you from getting the best Cyber Monday deals is your cat sleeping on your keyboard. Which is adorable, but Mama's gotta get her some deals, cat!
Follow your dreams this Cyber Monday - save money and become the cat person you were always meant to be.  
1. The only thing more magical than a unicorn is a unicorn cat ... that can fly. 
2. "Yo! We heard you like cat mugs, so we put a cat's mug on your cat mug!" 
3. You can never have too many mugs! Especially if there's a cat on it.
 4. New Year's Resolution? Drink more water, pet more cats!
5. The Spiral Cat Ring, with its tiny ears and curly-cue tail, is the purrfect ring for any cat lover!
6. You and your cat can twin it to win it with our Kitty Hippie Sunglasses - yes, tiny, purrfectly cat-sized sunglasses! 
7. Make your own kitty version of the #KikiChallenge with our Kiki Do You Loaf Me Tee!
8. Dun, dun. Dun, dun. We're gonna need a bigger cat. It's PAWS!
9. Honestly, I'm just trying to keep my shit together for my cats. 
10. The Clowder Cat Scarf is the purrfect scarf for all seasons - and all cat lovers!
11. Put some style in your sashay the cat lady way with a pair of knee-high catyhose - sleek, sophisticated and subtly feline. 
12. These 

Cool Cats

 will keep your phone lookin' on point - and purrfectly safe. 
13. The Fruit Tart Cat Bed 

is cat-tested and cat-lady approved!
14. Cats equal class - so class it up the cat way with The Classy Cat Purrse.
 15. It's hard to shine as bright as your cat, but the Diamond Cat Earrings come pretty close. 
Remember, Meowingtons has tons of other products to appeal to the cat lady inside us all - and with our Cyber Monday sale, with up to 90% off the entire site ... Well, you'll be purring just like a cat with these savings.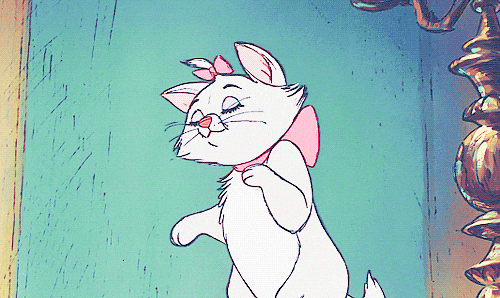 Happy shopping, cat fam!