15 CYBER MONDAY Deals To Satisfy Your Inner Cat Lady December 01 2019,

0 Comments
Who wants to wait in line for hours on end? With Meowingtons' Cyber Monday sale, you can get everything you need without having to leave the comfort of home sweet home. The only thing that'll keep you from getting the best Cyber Monday deals is your cat sleeping on your keyboard. Which is adorable, but Mama's gotta get her some deals, cat! 
PSST - you can get 60% OFF the entire site RIGHT MEOW using code 'CYBER2020' at checkout - an exclusive treat for our readers.
Follow your dreams this Cyber Monday - save money and become the cat person you were always meant to be.  
This Cyber Monday, say good-bye to carpeted cat trees that stick out like a sore thumb. With our new line of designer cat trees, you can provide your cat with the ultimate playtime and naptime experience without sacrificing your home décor! 
You won't be winning any Ugly Christmas Sweater contests with this sweater!
3. The only thing more magical than a unicorn is a unicorn cat ... that can fly. 
Shop this phone case here; available in various iPhone and Samsung models!
4. "Yo! We heard you like cat mugs, so we put a cat's mug on your cat mug!" 
Shop the Cat Face Mug here! 
5. You can never have too many mugs! Especially if there's a cat on it.
Shop our Shit Together Mug here!
 6. Keep your ears warm and your heart even warmer with our cat butt beanie!
Shop the Milton's Cat Butt Beanie here! 
7. The Spiral Cat Ring, with its tiny ears and curly-cue tail, is the purrfect ring for any cat lover!
Shop our Spiral Cat Ring here.
8. Give all your family and friends their season's greetings with these adorable kitty Christmas cards! 
Click here to grab yours! 
9. To kitfinity and beyond! Travel to worlds unknown with our Catstronaut Cat Pin and our CATSA Cat Pin! 
Shop our cat pin collection here!
10. Dun, dun. Dun, dun. We're gonna need a bigger cat. It's PAWS!
Shop our PAWS T-Shirt here!
11. Honestly, I'm just trying to keep my shit together for my cats. 
Shop our Shit Together Racerback Tanktop here!
12. The Clowder Cat Scarf is the purrfect scarf for all seasons - and all cat lovers!
Click here to grab yours.
13. Put some style in your sashay the cat lady way with a pair of knee-high catyhose - sleek, sophisticated and subtly feline.
Click here to shop these catyhose! 
14. The Fruit Tart Cat Bed 

is cat-tested and cat-lady approved!
Click here to spoil your cat!
15. It's hard to shine as bright as your cat, but the Diamond Cat Earrings come pretty close. 
Click here to shop these earrings!
Remember, Meowingtons has tons of other products to appeal to the cat lady inside us all - and with our Cyber Monday sale, with up to 60% off the entire site using code 'CYBER2020' ... Well, you'll be purring just like a cat with these savings.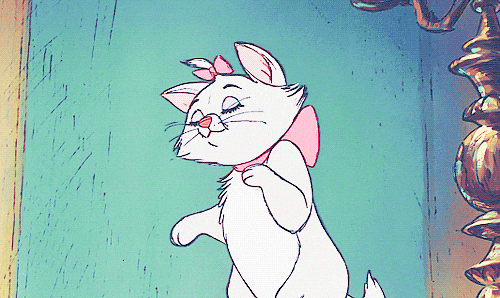 Happy shopping, cat fam!